CAE
Computer Aided Engineering
AnvilCAD Lite is the most complete, easiest to learn, most reliable and cost effective mechanical CAD software available!
AnvilCAD Lite is light in price - heavy in value. Unconditionally guaranteed for 30 days or your money back. No gamble, just a great investment.
---
When you pick the CAE icon from the main toolbar, you have these options on the CAE toolbar:


Verify One displays geometric data for a single selected entity. The exact data you see depends on the type of entity you select.
Verify Two displays geometric data describing the relationship between the two entities you select, which can be two points, two lines, or one of each.
Verify Screen Position displays geometric data for the screen position you indicate. Values are provided both for model space and the transform space of the view in which you indicated a position.
Entity Characteristics displays entity type and form numbers, sequence number, font (i.e., line style), weight, level number, color, and pen number for the entity you select.
Curve Analysis provides the following analysis and curve plot choices:
If Tabulations is chosen, the following table type options menu is presented.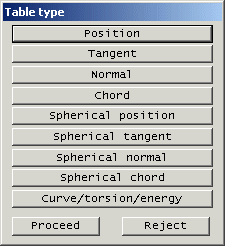 Section Analysis displays the following local origin menu.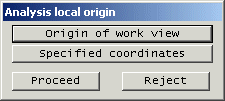 After providing the local origin, the Regions menu is displayed. Continue boundary selection until all the regions have been selected, then choose Regions are complete.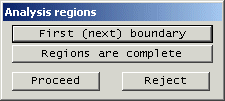 The final piece of data that must be supplied is the density of the design material.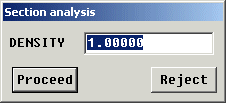 The section analysis of the selected region(s) is presented.
AnvilCAD Lite will satisfy all your CAD needs and more.


| | | |
| --- | --- | --- |
| Browse our features ... | check our price ... | place an order! |
You won't believe what AnvilCAD Lite has to offer!
If you have any questions, before or after the purchase of AnvilCAD Lite, please call our Cave Creek, Arizona headquarters, to speak with a live representative. We may be reached at (480) 991-8700 during our regular business hours M-F 8:00 AM - 5:00 PM MST.