Context & Interactive Tutorials
AnvilCAD Lite is the most complete, easiest to learn, most reliable and cost effective mechanical CAD software available!
AnvilCAD Lite is light in price - heavy in value. Unconditionally guaranteed for 30 days or your money back. No gamble, just a great investment.
---
The biggest challenge for any CAD program is to get new users working efficiently producing accurate drawings in a short period of time. AnvilCAD Lite™ addresses this initially through its easy-to-use interface. It then expands on that by providing numerous support & learning tools.
In addition to the standard help files that accompany most programs, AnvilCAD Lite provides:
Multimedia Overview videos demonstrate how to get the most from AnvilCAD Lite's interface and extensive set of drafting tools.
Interactive Function Tutorials enable you to get familiar with various functions & geometric constructs before you try them on your part.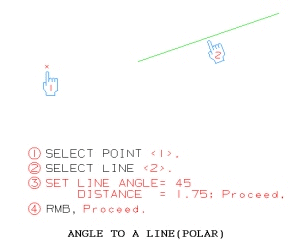 Context Tutorials acts as a supplement to the main System Prompt (above) by displaying additional information in the lower status bar as you step through operations.

The Help file included with AnvilCAD Lite provides a contents listing, index of terms and a search tool for finding information on specific subjects.
---
AnvilCAD Lite is one of the easiest to use CAD systems available today.


| | | |
| --- | --- | --- |
| Browse our features ... | check our price ... | place an order! |
The extensive help and training tools provided will assure you that this is the case!
If you have any questions, before or after the purchase of AnvilCAD Lite, please call our Cave Creek, Arizona headquarters, to speak with a live representative. We may be reached at (480) 991-8700 during our regular business hours M-F 8:00 AM - 5:00 PM MST.